Privacy and safety are important to us:
Security is one of our main core values and in order to guarantee that our website is SSL Encrypted, our back end system is protected by Shopify, and we use Shopify Secured and Paypal to guarantee your privacy and safety. We also protect ourselves against fraudulent transactions using risk models and Signifyd, and we won't process your order until we can confirm that your payment information is legit and accurate. With all these systems in place, we make sure that you and us are both safe.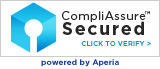 Payment methods supported by OUDOLL store
1.MasterCard
MasterCard is committed to providing a more convenient and efficient financial payment environment for consumers around the world.
2.VISA
Visa protects the security of the payment environment, effectively monitors, identifies and prevents fraud through technology and best practices, and protects transaction data to provide customers with secure and reliable mass transaction processing (authorization, clearing and settlement) and value-added services.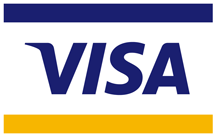 3.JCB Credit Cards
JCB Credit Card is headquartered in Japan and has more than 1.05 million customers in 22 countries and regions. JCB is Japan's leading and only international payment brand and is widely recognized in Japan and Asia.
4. AmericanExpress
Founded in 1850, with the brand spirit of "trust, safety and service", the service network covers more than 130 countries and regions around the world, and it is a financial service brand favored by consumers and various business customers around the world.
Why does my payment fail?
Internet Explorer is not supported.
Please note that our system currently does not work well with the Internet Explorer browser. If you are using IE, then Firefox and Google Chrome are the best choices. If the same problem occurs, please refer to the following details.
Credit card prevents purchases
Problems with your credit card (such as invalid card, expired card, amount exceeded, card disabled, etc.)
There is a problem with your credit card in international transactions (make sure to allow buyers to buy credit cards online from overseas merchants)
Credit/debit card or billing address information. Inconsistent with the bank's filing.
If the billing address you provide is different from its file information, such as incorrect account/bill details (card number, expiration date, billing postal code, CVV/CVC), unauthorized purchases, the credit card issuer may Refuse to charge. Cardholder, cardholder's spending habits or credit card expiration. The payment processor rejected the payment due to an anti-fraud billing address or card verification check. In these cases, the payment is just pending and OUDOLL has not yet received it. Since the processor has not completed the transaction, the funds will be rejected or will be automatically returned to your account within a few days.
Depending on your country/region, you may need to call your bank to check the limits of your credit card account to authorize your credit card for online, cross-border, or overseas transactions.
Please double check the credit card information you entered and make sure your billing address exactly matches this information. If this is the case, you should contact your bank for more help.
Credit card billing address information. Inconsistent with the bank.
Depending on the country in which you are located you might have to call your bank to authorize your credit card for online, cross-border or overseas transactions.
If your credit card account cannot process your payment, or your card is still having problems, please try:
Purchase again in a browser in incognito mode or another browser
Change your payment method during checkout, or use a different credit card
If none of these issues apply, please contact us and provide your order number (if any), name and email address, error notification and error screenshots. We will check the details and assist you to continue your order.
Last but not least, note that you should be able to receive detailed information for any failed or successful transaction from your bank. If a payment fails, do not hesitate to contact your bank or contact us.